News
Decoder @ Trugschluss / aDevantgarde
29 May 2019 21:00
MUCCA – Munich Center of Community Arts
Schwere-Reiter-Straße 2
80797 München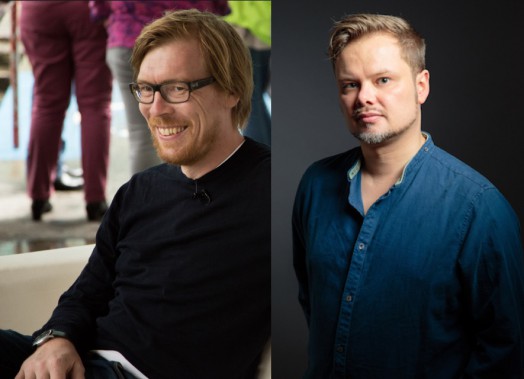 Co-Presented by Trugschluss and the aDevantgarde Festival, with the support of the Siemens Stiftung, Decoder premieres new works composed by resident composer Leopold Hurt and guest composer Hannes Seidl (with films from Daniel Kötter) as part of the 20th Anniversary of the music publisher Edition Juliane Klein.  In addition to the premieres Decoder performs classic works from the composers, including Hurt's "Five Minutes Or Less" and Seidl's "Mixtape".
https://www.trugschluss-konzerte.de/17/
Decoder @ Blurred Edges, twisted pairs 
8 June 2019 20:00
Künstlerhaus Faktor
Max Brauer Allee 229
22679 Hamburg
© David Campensino / Javier Sobremazas

Decoder presents solos and duos including the World Premiere of Sarah Nemtsov's "RED" for Cello and Video as well as works by Leopold Hurt, Levy Lorenzo, Sarah Nemtsov and Matthias Kaul.