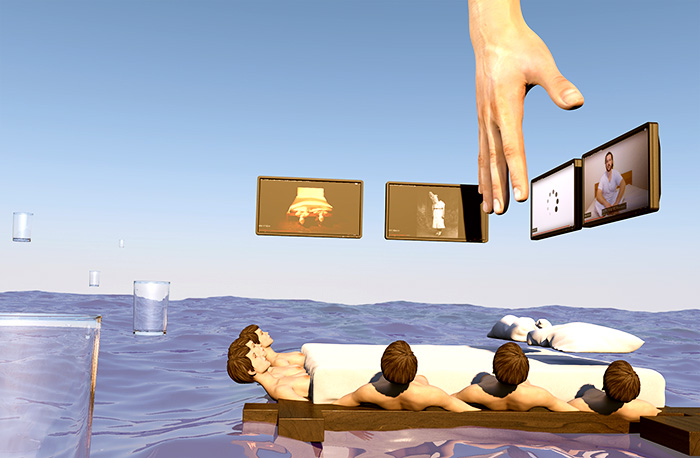 "Silent Posts" is a concept piece by Alexander Schubert.
Within its framework there are several source pieces which serve as starting points for artists and musicians to interpret and to make new versions of. This work can be interpreted and adapted by any kind of artist – ranging from musicians, performers, writers, video artists to chefs.
The artist (or artist group) can choose a source piece (provided by the composer) as a starting point or another Silent Post version that some other artist has created before him. It is basically a concept where the versions evolve, as in a family tree.
The artist interprets the previous version following a set of loose guidelines, which are described in the score. Aside from that he can also make individual changes in the piece based on a set of tools.
A list of realizations can be found here.
This is the project homepage: silent-posts.net
Decoder presented the project at Faktor Hamburg, Komponistinnenforum Mittersill and at the Big Data Weekend.
Decoder continues to collaborate with different artist to create new versions and the results are shown in ongoing concerts / screenings.