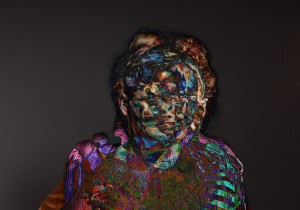 Hamburgs neue Stimme für aktuelle Musik
Das Decoder Ensemble, eine "Band" für aktuelle Musik, präsentiert ein weites Spektrum internationaler Klangkunst, von experimenteller Instrumentalmusik über Elektronik bis hin zu musikalischer Konzeptkunst. Die jungen, in Hamburg lebenden Musiker haben sich bereits als Solisten, Performer oder Komponisten einen Namen gemacht, und stellen fortan ihr hohes künstlerisches Niveau im Team unter Beweis. Hierfür wird die Besetzung ständig erweitert und auch für ausgefallene Kombinationen offen gehalten. Im Mittelpunkt steht die Zusammenarbeit mit Komponisten der jüngsten Generation, denen eine professionelle Aufführungsplattform geboten wird. 2012 erhielt Decoder einen Ensemblepreis im Rahmen des "Hermann und Milena Ebel-Preises", sowie eine Förderung der Kulturbehörde der Freien und Hansestadt Hamburg.
Hamburg's newest venture of sound, the Decoder Ensemble, performs music from a wide spectrum of contemporary styles, their means spanning from experimental instrumental techniques to groundbreaking electronics. Focusing on young composers from varied cultural and artistic backgrounds, Decoder is pumping a new energy into the contemporary music scene.